One benefit of my internet marketing experience and status is I have the opportunity to network with various individuals and create situations where I do someone a favor and they return the favor. In that regard let's take a look at cell phone home businesses and People Helping People.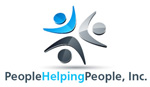 Here are some of the key points they are emphasizing:
ARE YOU TIRED OF PAYING LARGE CELL PHONE BILLS EACH MONTH?
ARE YOU TIRED OF 2 – 3 YEAR CONTRACTS??
ARE YOU TIRED OF PAYING FOR EXTRA MINUTES?
ARE YOU TIRED OF PAYING EXTRA FOR INTERNET?
ARE YOU TIRED OF PAYING EXTRA FOR…EVERYTHING!!!

Here are some of the important features they are promoting:

WOULD YOU LIKE TO GET UNLIMITED VOICE, UNLIMITED TEXTING,
UNLIMITED INTERNET AND DATA, ALL FOR A FLAT RATE STARTING AT
$49/MONTH?

AND WHAT IF WE COULD SHOW YOU A WAY TO INTRODUCE OTHERS TO THE SAME GREAT DEAL, AND YOU GET PAID HANDSOMELY FOR IT, WOULD THAT OPPORTUNITY INTEREST YOU??

WELL, IT'S HERE…AND WE'VE GOT YOU COVERED!!!

America is transitioning from POST-Paid to PRE-Paid Cell Service
YOU can profit in this $150 Billion dollar technology shift

Here are additional features of PeopleHelpingPeople:
No Contracts / No Credit Checks
Your choice of major carriers: Verizon, Sprint, At&T, T-Mobile
Digital VOIP Phone Service / Streaming video anywhere in the world
Business & Residential service (up to 1500 lines)
IP Phones, Smart Phones, International calling to 35+ countries
Video Phone – $269.99 useable anywhere in the world / clear as HDTV
IVR – Interactive Voice Response (manage ingoing & outgoing calls)
Covert text to voice & responds by voice, reads your email out loud

Other Points:
The Comp Plan is a simple 3×12 forced matrix. Each matrix
holds 29,523 representatives / earn from $1 to $4 per person based on the plan they select. And and up to 50% matching bonus on each personally sponsored member you enroll.
In conclusion: There are a lot of good features outlined above. However, this business is still in pre-launch and hasn't launched. The question is will they be able to deliver the goods mentioned above once they do launch. I guess in time we'll find out. An of course with any new company will they be able to sustain it?